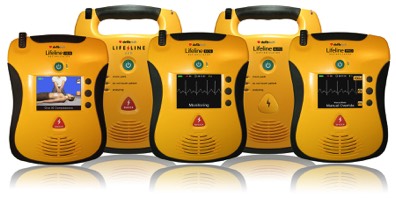 The original award-winning Defibtech AED, the Lifeline includes all mission critical features necessary to provide the most advanced treatment for Sudden Cardiac Arrest. Tried and true.
The Lifeline AUTO is a fully automatic defibrillator designed to analyze heart rhythm and automatically deliver a shock—without intervention—if needed.
The first and only AED with a full-color interactive display that shows step by step videos for performing CPR, rescue breathing, and external defibrillation. There's nothing else like it.