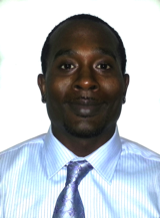 Omar Walker, Director of Training
Omar works every day to ensure instructors are prepared for their courses, and that courses are delivered with professionalism and quality. Omar has a background in the military, and began his work in EMS after the passing of his step-father due to Sudden Cardiac Arrest. Omar brings his decade of EMS experience with him to all of his courses, and his students leave prepared to respond in the event of an emergency.





Credentials:
EMT-Basic
AHA Basic Life Support Instructor
Defensive Driving Instructor
Coaching the Emergency Vehicle Operator instructor
U.S. DHS Domestic Preparedness Instructor.